Join Chattanooga Endeavors for Transformative Race Talk Training and learn how to disrupt racism in organizations and institutions. #RaceTalk #HelpingAlliance #SecondChances http://moreat.net/TRT
Click To Tweet
CHATTANOOGA, TN — It was a full house for our panel discussion on disrupting racism in organizations — evidently a rare occurrence for a Monday evening at The Camp House. The program was presented in collaboration with The Camp House, Derute Consulting Cooperative, and Grassroots Development as an introduction to an equity and inclusion model called "Transformative Race Talk" and its creator, Professor Decoteau Irby, Ph.D.
Given the racial disparity experienced at every turn in the criminal justice system — and our long history in this space — the panel's topic is of particular interest to Chattanooga Endeavors. As commonly noted:
African Americans are more likely than white Americans to be arrested; once arrested, they are more likely to be convicted; and once convicted, and they are more likely to experience lengthy prison sentences. African-American adults are 5.9 times as likely to be incarcerated than whites and Hispanics are 3.1 times as likely.4) As of 2001, one of every three black boys born in that year could expect to go to prison in his lifetime, as could one of every six Latinos—compared to one of every seventeen white boys.5) Racial and ethnic disparities among women are less substantial than among men but remain prevalent.

The Sentencing Project
Transformative Race Talk stems from Professor Irby's study of one racially diverse suburban school's effort to better serve its black and brown students — and is the subject of his forthcoming book, "Stuck Improving: Inquiry-driven racial equity improvement and capacity for change," which is under contract with Harvard Education Press. The method "focuses on practice and involves developing a common language," notes Deborah Levine in her Times Free Press Times Free Press article. Practitioners learn to use use race-specific language, question their own assumptions, and create space for the discomfort that this type of dialogue typically creates.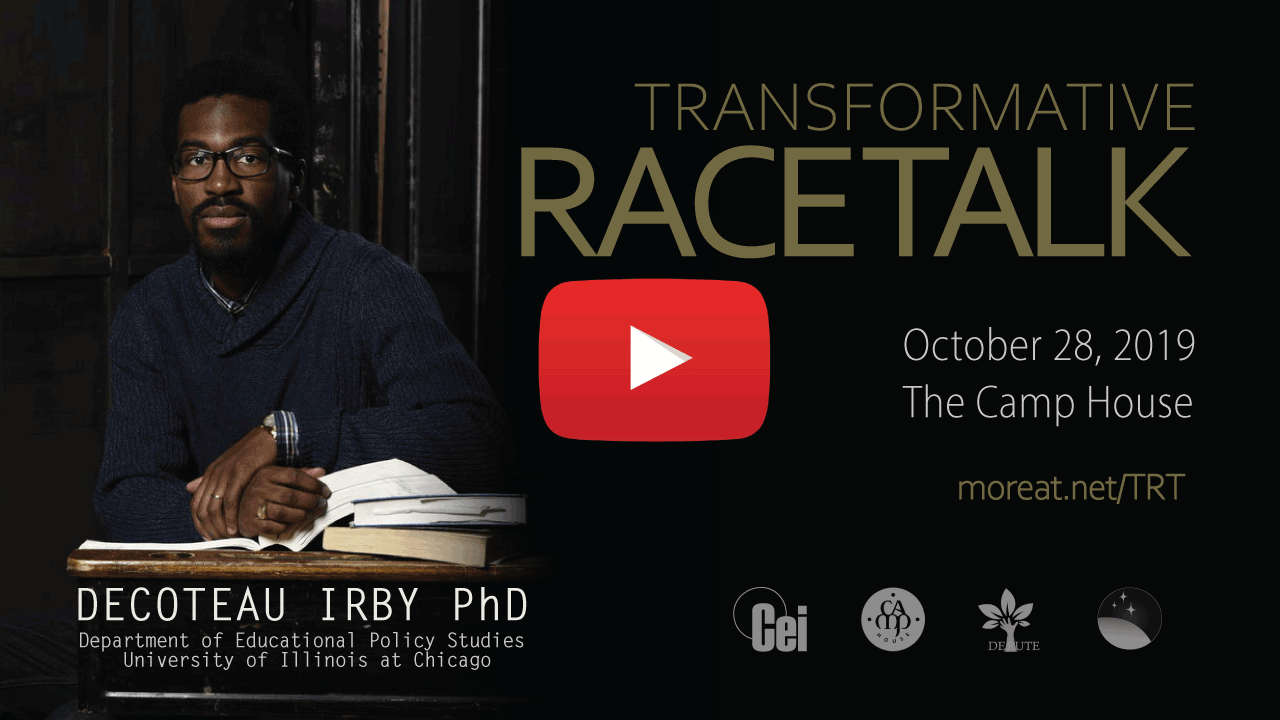 Training
A century of research shows a steady trend in the direction of improved racial attitudes in America. However, no one believes that we're living in a post-racial society – yet. In fact, most experts interpret these data as movement in the direction of a more complex and harder to see prejudice. "While milder in appearance than what came before," according to the authors of Blindspot, "these evolved forms of prejudice may remain potent as sources of race discrimination."
Let's hope not! But, if the problem continues to hide in plain sight, how do we find our way forward?
We need a new discussion and decision-making model, as the futuring work of Chattanooga/Hamilton County's Velocity 2040 acknowledges. One that increases the collective capacity of organizations and institutions to notice racially charged problems and empowers stakeholders to solve them. Transformative Race Talk is such a model.
Transformative Race Talk is a praxis that builds organizational capacity for noticing, engaging in, learning from, and solving complex racially charged problems. The model is influenced by Kegan and Lahey's Immunity To Change and promotes openness using racially specific language and self-reflection in a way that enables participants to confront and mindfully disrupt racism.
Within the formal structure of an organization — no matter a major transnational or a small loosely structured team of volunteers — practitioners learn to implement small behavioral disciplines that over time create a culture with more nuanced interactions around race and greater institutional equity.
To add your name to our mailing list to receive information about the training, please complete the form below.
Decoteau Irby
Decoteau Irby is an associate professor with tenure at the University of Illinois at Chicago's College of Education and the creator of Transformative Race Talk training. He is a founding member of Derute Consulting Cooperative and is co-editor of the book Black Participatory Research: Power, Identity, and the Struggle for Justice in Education (Palgrave-MacMillan, 2016). He is currently writing a book called "Stuck Improving: Inquiry-driven racial equity improvement and capacity for change" under contract with Harvard Education Press. Anticipated for release in Fall 2020, "Stuck Improving" tells the story of a predominantly white rapidly diversifying community's efforts to advance a racial equity agenda in its community and the challenges they faced in the process.
Professor Irby is an avid fan, collector, and lover or all types of music. His favorite album is "The Incredible Jazz Guitar of Wes Montgomery," which inspired him to pick up a guitar and teach himself to play – at the relatively late musical age of 23. Here's a sample of his music.
More on Dr. Irby at http://www.deruteconsulting.com/decoteau-j-irby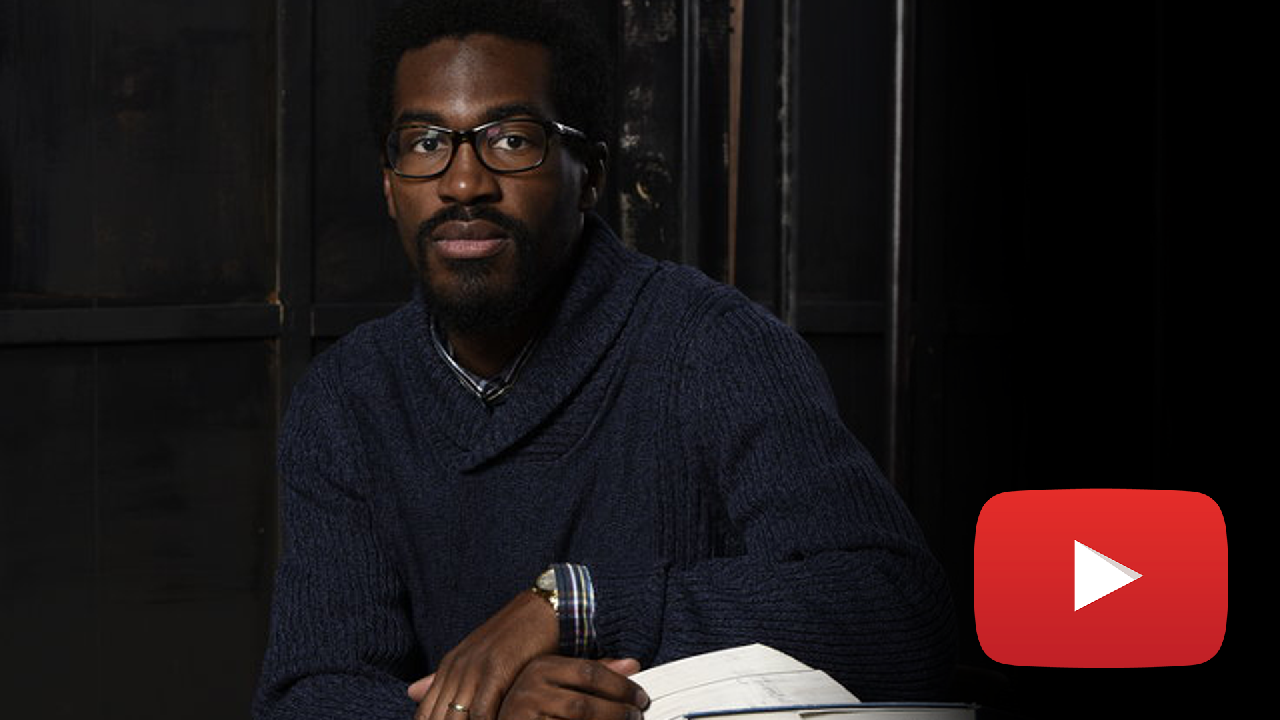 Panelists
Our panelists in Chattanooga were: Ron Harris, BlueCross BlueShield of Tennessee Vice President of Diversity and Inclusion – representing a corporate perspective; Franklin McCallie, Chattanooga Connected Co-Founder – representing a civic/community activist perspective; Phillip McClain, Chattanooga Police Department Master Patrol Officer – representing a law-enforcement perspective; and LaFrederick Thirkill, Orchard
Ronald Harris
Ronald Harris is vice president of diversity and inclusion for BlueCross BlueShield of Tennessee. he is responsible for cultivating a corporate culture where diversity and inclusion are aligned with the company's corporate strategy and values. He is co-founder of the Blue Cross Blue Shield Association Diversity Alliance which is a resource to share best practices and address diversity awareness and community outreach across the country. Under his leadership, the company has received many accolades and was ranked by Forbes in 2019 as the No. 3 Best Employer for Diversity, nationwide. He has also received many accolades – himself – and in 2017 was presented with a Legacy Award from the National Organization for Workforce Diversity in recognition of his significant contribution in the advancement of workforce diversity and inclusion.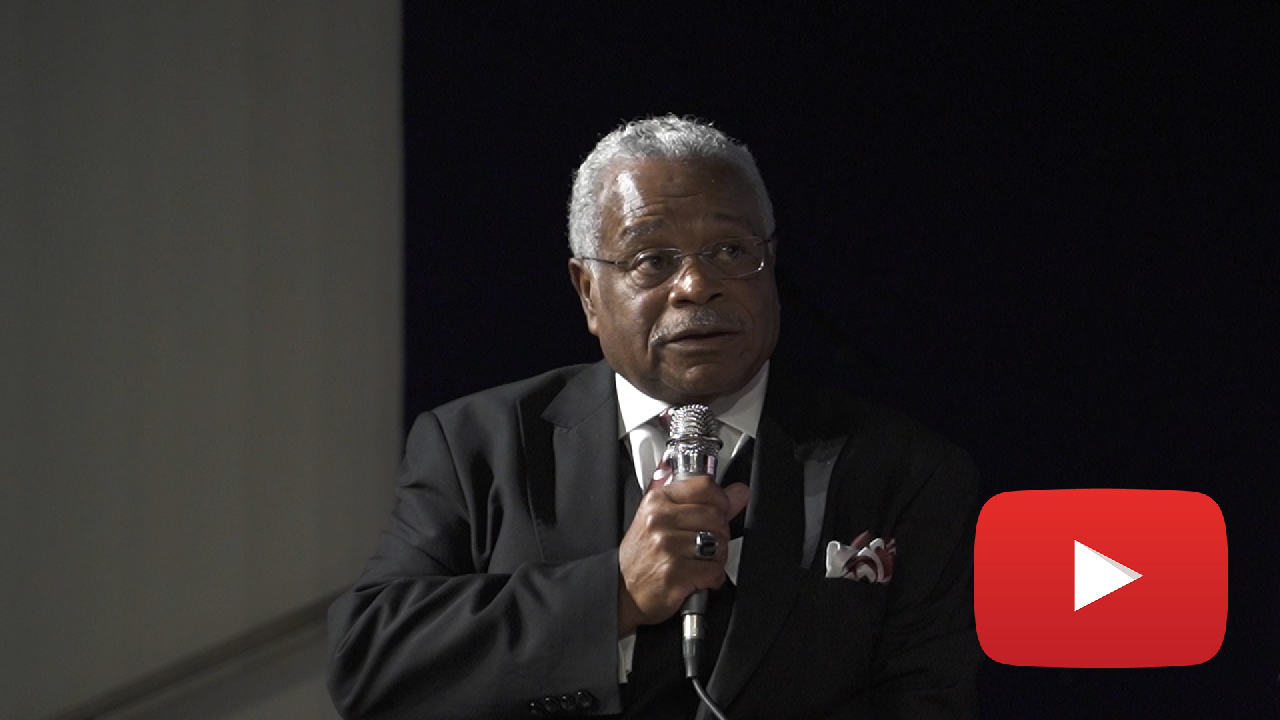 Phillip McClain
Master Patrol Officer Phillip McClain is a twenty-three year veteran of the Chattanooga Police Department where he is currently assigned to the Special Investigations Unit as a Gun Team investigator and serves as a member of the Crisis Intervention Team and as the lead Defensive Tactics Instructor for the department's training division. He is a court recognized Use of Force expert and has more than 200 hours of training in the area of vehicle searches, criminal patrol and interdiction, and kinesic roadside interview techniques. MPO McClain is a past president and a current member of the Board of The Chattanooga Fire and Police Pension Fund. And he is the bugler for the department's Honor Guard.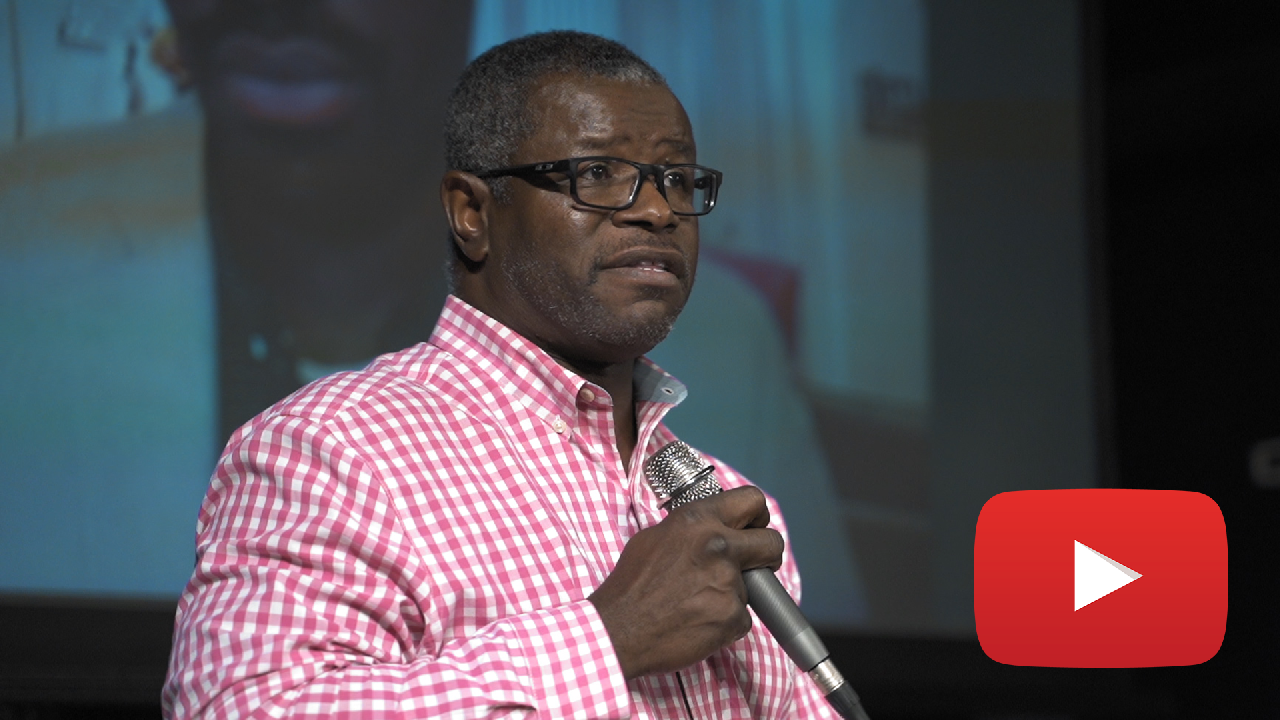 LaFrederick Thirkill
A native Chattanoogan, LaFrederick Thirkill earned his Bachelor's degree from UTC and both Master's and Education Specialist degrees from Tennessee Tech. After 9 years as a Music teacher and 4 years as an Assistant Principal, Mr. Thirkill was appointed in 2012 to his current position as Principal of Orchard Knob Elementary. He is recognized nationally for his advocacy work in education and in the community where, among his many notable efforts he is co-chair of the Ed Johnson Project – the subject of which he wrote about in his play Dead Innocent: The Ed Johnson Story. Mr. Thirkill is an activist, historian, musician, composer, actor, playwright, and public speaker. He believes that it is his daily responsibility to make purposeful contributions that enhance the quality of life for others.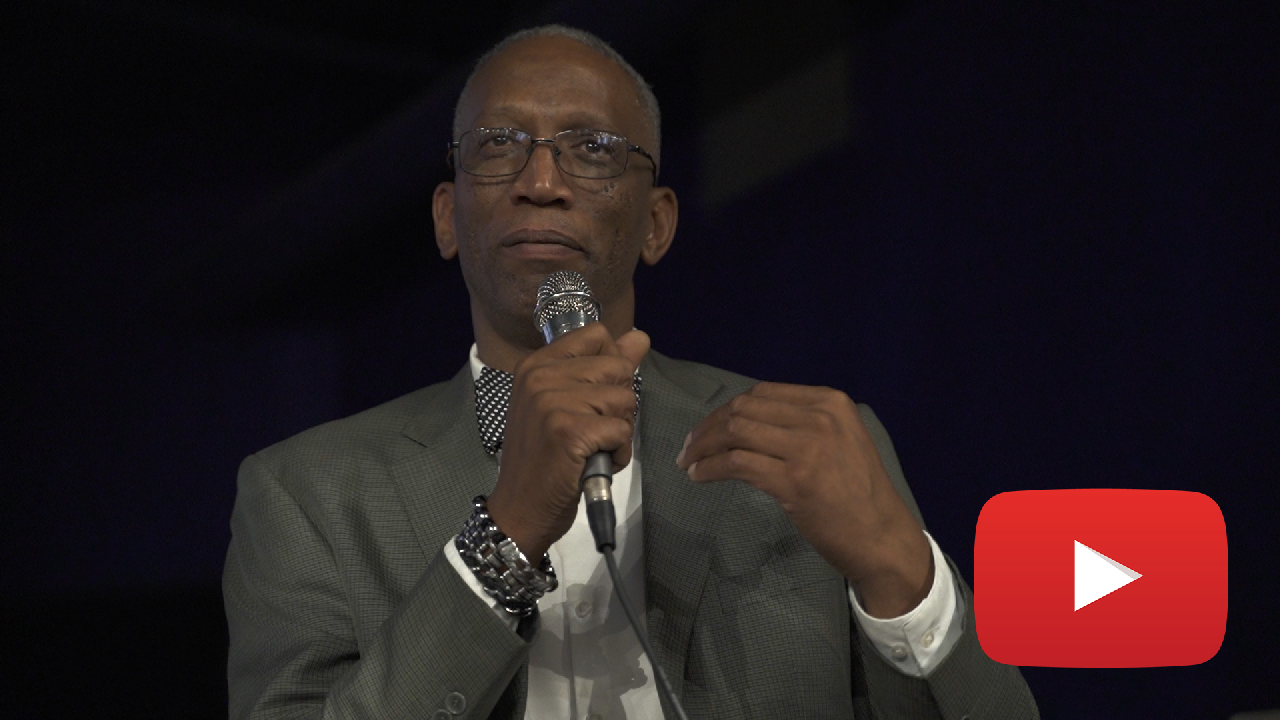 Franklin McCallie
Franklin McCallie was born into the family that in 1905 founded the McCallie School. Accepting the prevailing racism of his childhood of the 1940s & 50s, Mr. McCallie broke free of southern racism at age 20. In 1968, rather than return to the segregated McCallie School, he chose to teach at Chattanooga's all black, public, Howard School. After spending 41 years away from Chattanooga for further education and a public high school principalship, Franklin and wife Tresa returned to their hometown and with two cousins founded "Chattanooga Connected." During six years of this project they have hosted over 1,600 black and white citizens in their home for 40 conversations in order to break down racial barriers and develop interracial friendships.
Event Photo Album