Community Building Workshops are three-day group interventions that expose participants to the principles beneath an especially authentic way to communicate one to another. The Workshop experience is based on a model of group developmental dynamics espoused by M. Scott Peck, M.D., and described in his books The Different Drum and A World Waiting to Be Born.
Community Building Workshops are the most concentrated applications of the rules of authentic Community mentioned in the oft-cited vision statement that Scott Peck wrote for his Foundation for Community Encouragement. They expose participants to naturally emerging dynamics in such a way that creates the space for them to learn these rules (a.k.a., guidelines) by practicing them in a uniquely personal and progressively challenging context.
The experience of building Community as Scott Peck describes it improves interpersonal and intrapersonal skills; and — in the right context — creates active and engaging learning environments, build unusually productive collaborations, and cultivated deeply respectful workplace cultured — ones that arae, side by side, both effective and affective.
More typically, Community Building Workshops are conducted with a circle of strangers who do not intend to continue as a group beyond the Workshop. For them, the experience redefines what is possible when people come together with presence and equips them with the knowledge and skills needed to share this with others by creating more attentive, courageous, and uniquely human relationships in their daily lives.
Workshop Structure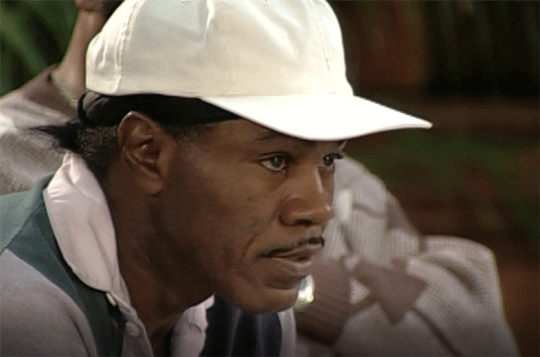 Although your Community Building Workshop may have unique characteristics, most are conducted in a circle format with 30-40 participants and two facilitators over three consecutive days. The method is almost entirely experiential. However, to put it in context and help participants understand their experience, most Workshops include an overview of the group development theory and method of Community Building as developed by Scott Peck — as well as a discussion about these concepts in light of what actually happened during their Workshop. This along with follow-up exercises and activities helps participants to understand the significance of their Community Building experience and enables them to transfer this experience to the complex and highly variable realities of their everyday lives.
Queuing up Your Workshop Experience
Set Aside Your Outside Responsibilities
Because Community Building is a highly experiential process, you should plan to leave all your work — and your connective technology — outside the Workshop. You will learn how to build Community by building Community. There's no need to switch on, sign in, or chat up. In fact, trying to be in two places at once seriously hinders the group process. Therefore, inasmuch as possible, please do your best to free yourself from any unnecessary outside responsibilities during the Workshop — and come prepared to be fully present.
Take Care of Your Body
For most of the Workshop, you'll be sitting in a circle. This alone is a challenging physical event. Therefore, it's a good idea to be well rested and to take extra care of your body during the three days. Under sleeping, over eating, extra caffeinating, barely moving or the like can sap you of energy.
Tips & Tidbits
It is usually better to avoid preparing for your Workshop by reading about Community Building.
Dress comfortably but respectfully.
Bring cushions, supports, blankets or other sitting aids if you like.
Plan to arrive on the first day at least 30 minutes early for registration.
Leave your phone, tablet and other connective technologies outside the Workshop if possible.
Allow time for rest, reflection, and integration of the experience during breaks and in the evening.
Lunch will be provided all three days. Plan to share all meals with your group.
Journaling during breaks and in the evenings can be helpful.
Personal issues may come up, but the Workshop is not a substitute for therapy.
Feel free to bring your own snacks; however, there is no eating during sessions.
Let us know if you have any dietary or health needs.
If you need to reach us for any reason before, during, or after your Community Building Workshop, please refer to your Workshop confirmation email for the best contact information. You can also reach us at (423) 266-1888 or .